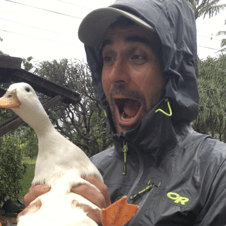 Kris Beattie
Structural Assets Manager – Building & Facilities
An accomplished Journeyman Carpenter and Engineering Draftsman, Kris is an incredible asset to our team. If you don't already know him, you'll be immediately taken by his perfect mix of professionalism and cool-guy vibes.
"I like Sharpies, old Yamahas, Schnitzel, Swiss Army knives and Lego. I have been building and modifying places for people to live, work and play in for about 25 years, with memorable chapters at Baldface included. 
Raised in Nelson, I truly won the life lottery with my devastatingly beautiful wife Scarlet and my accomplished son, Moss. The lodge and mountains around it have always been an integral part of my working and personal life."